How to Promote Pay-Per-Call Offers to Drive More Calls
Optimize Your Advertising Efforts & Connect with Motivated Customers Using These Proven Pay-Per-Call Tactics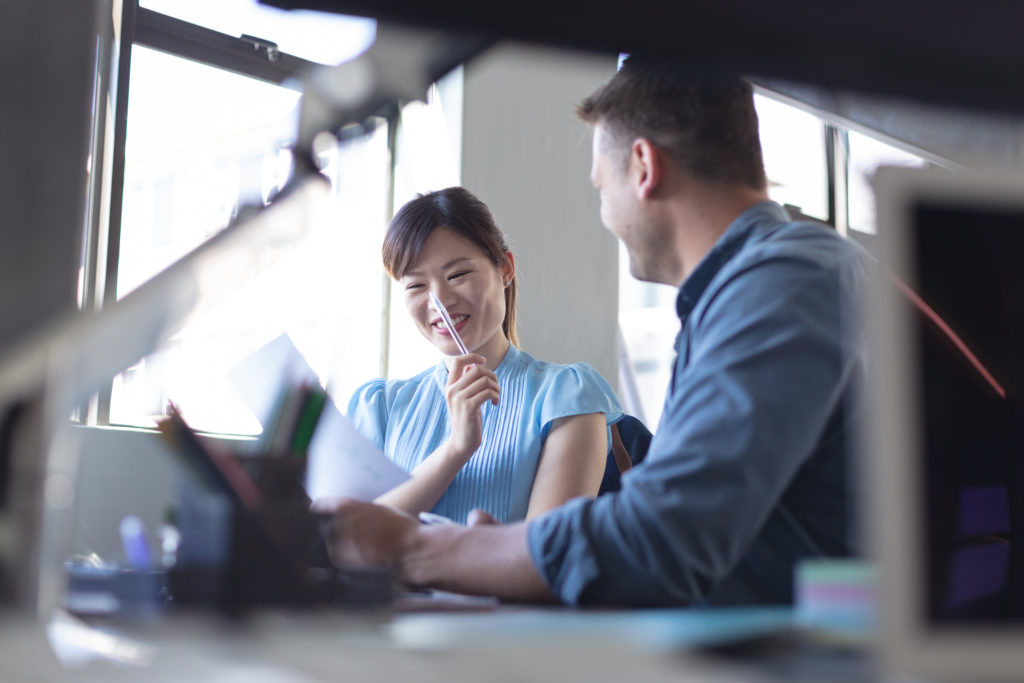 Pay-per-call marketing is a great way to generate leads and sales for your business. With pay-per-call campaigns, you only pay when a prospect calls your tracking number after engaging with your ad. This performance-based model provides an affordable way to connect with motivated customers, but how do you promote pay-per-call offers to drive more calls?
You must first realize that a successful pay-per-call campaign requires more than just setting up tracking numbers and placing ads. You need to optimize your offers, landing pages, and promotions to convert visitors into callers. Follow these proven tips to boost calls from your pay-per-call ads.
Craft Compelling Ad Copy That Speaks to Your Audience
Your ad copy makes the first impression on prospects, so it needs to capture attention and convey the value of calling your business. Avoid vague, generic messaging and highlight the tangible benefit of your offer to connect with your target audience.
For example, instead of "Call for a free quote," try "Call now for a free, no-obligation quote and save 15% on your first order." This ad copy conveys a compelling reason to call and contains a more urgent CTA.
Focus your ad on what makes your offer unique and tailor it to your ideal customer. Include keywords and phrases prospects would search for in pursuit of your products or services. The right messaging attracts qualified callers who are more likely to convert.
Drive Calls with Targeted Landing Pages
Creating dedicated landing pages for your pay-per-call campaigns provides another touchpoint to promote calling your business. The landing page headline, copy, design, and call-to-action button should all align to increase conversions.
Optimize landing pages for user experience on mobile devices since many prospects will click ads on smartphones. Make sure the call tracking number, your hours of operation, and your value propositions stand out above the fold.
Include testimonials from satisfied customers on the landing page. Positive social proof builds trust and reassures visitors that your business is credible.
Offer Valuable Lead Magnets
Offering freebies like eBooks, whitepapers, consultations, or demos provides an incentive for prospects to call your tracking number. The lead magnet should provide useful information related to your product or service.
For example, a home security company could offer a guide to choosing the right security system. This establishes expertise and gives the prospect something valuable in exchange for their contact information.
Promote your lead magnet in both your ad copy and landing page. Be sure to follow through and deliver it to callers who request it. The lead magnet strategy helps capture qualified leads even if the caller isn't ready to buy yet.
Run Retargeting Ads to Previous Site Visitors
Placing cookies on your website allows you to track visitors and then target them again through retargeting ads on platforms like Google and Facebook. Retargeting previous visitors gives you a second chance to get them to call your pay-per-call number.
Even if they didn't convert the first time, seeing your ads again when browsing other sites reminds visitors of your offer. Everyone who knows how to promote pay-per-call offers understands that exposure from retargeting eventually motivates many prospects to take action.
Promote Refer-a-Friend Offers
Word-of-mouth referrals from satisfied customers provide social validation for your business. Promote a referral program that gives customers an incentive to refer friends and family to call your pay-per-call number.
A discount, free product sample, or cash bonus rewards your customers for referrals. First-time callers referred by a friend are also much more likely to convert because they trust the referral source.
Run Contests and Sweepstakes
Contests, giveaways, and sweepstakes create excitement around your brand and incentivize people to call your tracking number. You can run contests across multiple platforms, like landing pages, email, and social media.
Require callers to provide contact information by calling your pay-per-call number as an entry method for your contests. This converts many visitors into leads and warms them up for future purchases.
Leverage Click-to-Call Extensions
Display a call button right in your text ads on Google Ads. When prospects click the call button, their smartphone automatically dials your pay-per-call tracking number to connect them to your business.
According to Wordstream, click-to-call extensions can improve ad CTR by 10%. That's valuable information for anyone wondering how to promote pay-per-call offers. The call button removes friction from the response process since visitors don't have to dial your number manually.
Make sure to enable call reporting when setting up click-to-call ads. This allows you to view call duration metrics to determine lead quality.
Run Pay-Per-Call Campaigns on Multiple Platforms
While Google Ads is the most popular platform for pay-per-call marketing, you can generate calls through paid search ads on Microsoft Ads, Facebook, Instagram, and more.
Bidding on relevant keywords across different ad platforms widens your reach and gets your tracking number in front of more potential customers. This diversification increases the number of qualified callers you attract.
How to Leverage Social Media to Promote Your Pay-Per-Call Number
Social platforms like Facebook, Instagram, and Twitter provide additional channels to get your pay-per-call number and offers in front of more potential customers. With over 4.65 billion social media users worldwide, promoting your tracking number on leading social platforms significantly expands your reach. The highly engaged, targeted audiences on social media make it easier to drive relevant traffic to your call-based promotions.
Social platforms also allow you to re-engage visitors who may have seen your offers elsewhere online. Retargeting past website visitors on social media helps turn warm leads into callers. Make sure to consistently post valuable, shareable content mixed with special offers featuring your call tracking number.
Optimizing social profiles and leveraging built-in ad formats like click-to-call take advantage of each platform's unique functionality. Monitoring campaign performance and optimizing based on the data improves results over time.
Here are some best practices for determining exactly how to promote pay-per-call offers or your call number on social media:
Feature your call tracking number prominently in your profile's bio and contact information sections.
Run pay-per-call ads and optimize for cost per call.
Share behind-the-scenes content and industry news to build authority.
Respond quickly to all comments and questions.
Incentivize followers to share your posts with their networks.
Driving qualified calls from social media requires strategically posted offers as well as engaging, value-driven content. But with billions of active users, social media provides a tremendous opportunity to scale your pay-per-call promotions.
Run Pay-Per-Call Ads on Facebook
Facebook pay-per-call ads let you drive calls directly through click-to-call buttons. Target your ads using custom audiences and relevant interests. Writing compelling ad copy and selecting the right target audience helps ensure high call quality. Monitor cost per call and conversion metrics to optimize performance. Consider testing different landing pages, offers, and audiences.
How to Promote Your Pay-Per-Call Offers on Instagram
Instagram is ideal for showcasing visual offers. Add your call tracking number to posts, stories, and ads to boost engagement. Promote limited-time sales, seasonal offers, and other high-converting promotions. Ensure your Instagram profile is optimized with a link to your website and a call tracking number in your bio. Leverage shoppable posts to make it easy for followers to learn more and call.
Share Valuable Content on Twitter
Tweeting useful tips, how-tos, and insights positions you as an authority. Include your call tracking number in your Twitter bio. Engage followers by responding to comments and questions. Share case studies and success stories natively on Twitter. Retweet relevant industry content while adding your own commentary.
Run Contests and Giveaways
Social giveaways that require calling your number to enter help generate leads. Promote contests across all your social platforms. Incentivize user-generated content like reviews by making it an entry method. Keep the entry process simple by only requiring a call. Follow up with all contest entrants with a special offer.
Optimize Your IVR Phone Menu
The interactive voice response (IVR) menu callers reach when dialing your tracking number directly impacts conversions. Avoid complicated phone trees and long wait times.
Ask callers only essential qualifying questions in your IVR flow to quickly route them to the appropriate department. For new prospects, provide options to learn more about your offers, request a quote, or schedule a consultation. Make sure your IVR provides a seamless experience.
Record Unique Voicemail Greetings
When callers reach your voicemail, your greeting makes a vital first impression. Avoid outdated, robotic default greetings. Record a custom, personable voicemail message for your tracking numbers.
Include your business's name, a warm greeting, and clear instructions for leaving a message or getting assistance. An authentic voicemail helps callers feel comfortable reaching out and leaving their information.
Track and Optimize Call Analytics
Pay-per-call marketing only works if you can drive quality calls that convert. Make sure to use call-tracking software to capture vital analytics on the calls generated from your campaigns.
Important metrics to analyze include call volume, call duration, caller location, IVR drop-off rates, and more. Use this data to refine your pay-per-call strategy and improve results.
Continuously optimizing your IVR menu, landing pages, ad copy, and more based on call analytics helps boost conversions over time.
Hire and Train Call Center Reps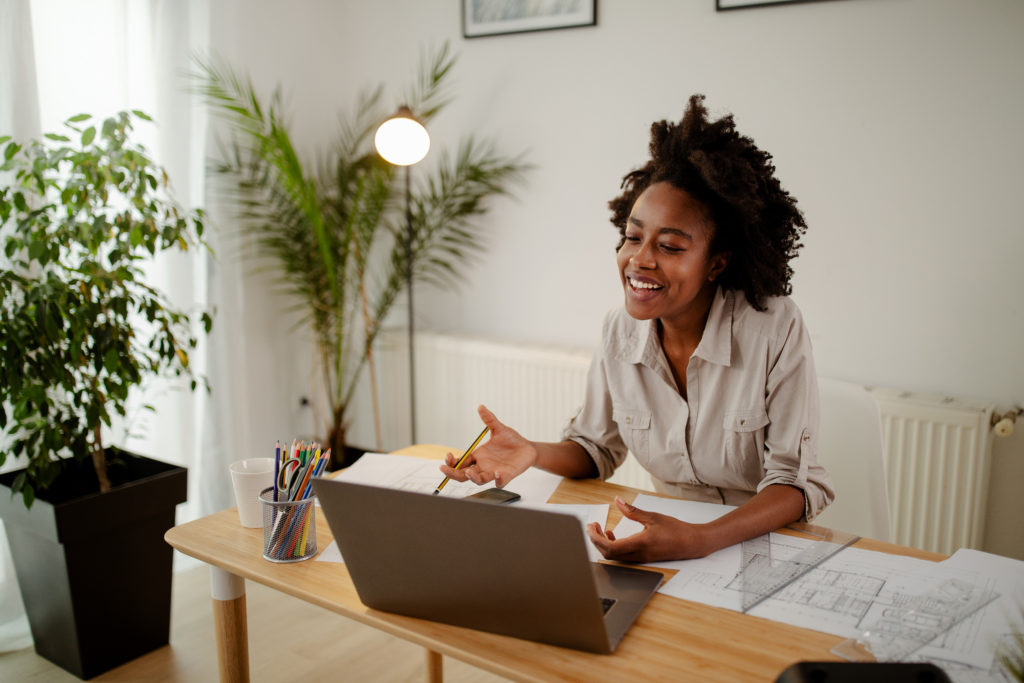 Once you've optimized your campaigns to drive calls, make sure your team is ready to convert those callers into customers. Hire call center representatives with excellent phone manners, product knowledge, and sales abilities.
Provide ongoing training on objection handling, lead qualification, consultative selling, compliance, and other key skills. Friendly, experienced reps seamlessly convert callers into sales-ready leads for your business.
Leverage Established Pay-Per-Call Networks
Joining an established pay-per-call network provides instant access to proven offers, campaign tracking, analytics, and automated payments. Networks have existing relationships with advertisers and can get your campaigns running quickly.
One of the top pay-per-call networks is Aragon Advertising. With over 1,500 advertiser partners, Aragon provides publishers access to a diverse portfolio of offers in verticals like home services, healthcare, insurance, travel, and more.
By joining the Aragon network, you can start driving calls to high-converting offers right away. Aragon offers robust call tracking and analytics on metrics like duration, volume, geographic performance, and IVR drop-off rates. These insights help you optimize your campaigns for maximum profitability.
Teaming up with a specialized network like Aragon Advertising accelerates your success with pay-per-call. The combination of proven offers, transparent reporting, and automated payments enables you to scale your earnings faster.
Concluding Thoughts
Pay-per-call marketing is an affordable way to connect with motivated prospects and generate leads through phone calls. By following the strategies outlined above for creating compelling offers, optimizing your IVR system, leveraging call tracking analytics, and promoting your number across media platforms, you can run successful pay-per-call campaigns.
Focus on providing an excellent caller experience, delivering value through your promotions, and overcoming objections to convert prospects into customers. Pay-per-call requires an omnichannel approach across both digital and traditional advertising mediums to drive results.
As you scale your campaigns, continuously test new tactics, and refine them based on data to boost call volume and quality. With the right optimization, you will understand how to promote pay-per-call offers, and how pay-per-call marketing can become a significant driver of leads and sales for your business.
Want to learn more about Pay-Per-Call? Sign up for our newsletter
FAQ About Promoting Pay-Per-Call Offers
Q: How can I drive more calls to my pay-per-call campaigns?
A: When it boils down to how to promote pay-per-call offers, the most effective tactics include crafting compelling ad copy, using targeted landing pages, offering valuable lead magnets, running contests or sweepstakes, leveraging call extensions, promoting via social media, and optimizing your IVR system.
Q: What makes an effective call-to-action for pay-per-call ads?
A: CTAs should highlight the tangible benefit of calling now, use action-oriented language, convey urgency, and include your tracking number prominently.
Q: Why are landing pages important for pay-per-call campaigns?
A: Dedicated landing pages allow you to further promote your tracking number, offers, and incentives to convert visitors into callers before they leave your site.
Q: How can I use social media to get more calls?
A: Promote your tracking number on all social profiles. Run paid call-only ads. Share behind-the-scenes content to build authority. Respond to comments. Incentivize sharing.
Q: What call metrics should I track?
A: Important metrics to track include call volume, duration, quality scores, caller location, IVR drop-off rate, and, most importantly, sales conversions.
---